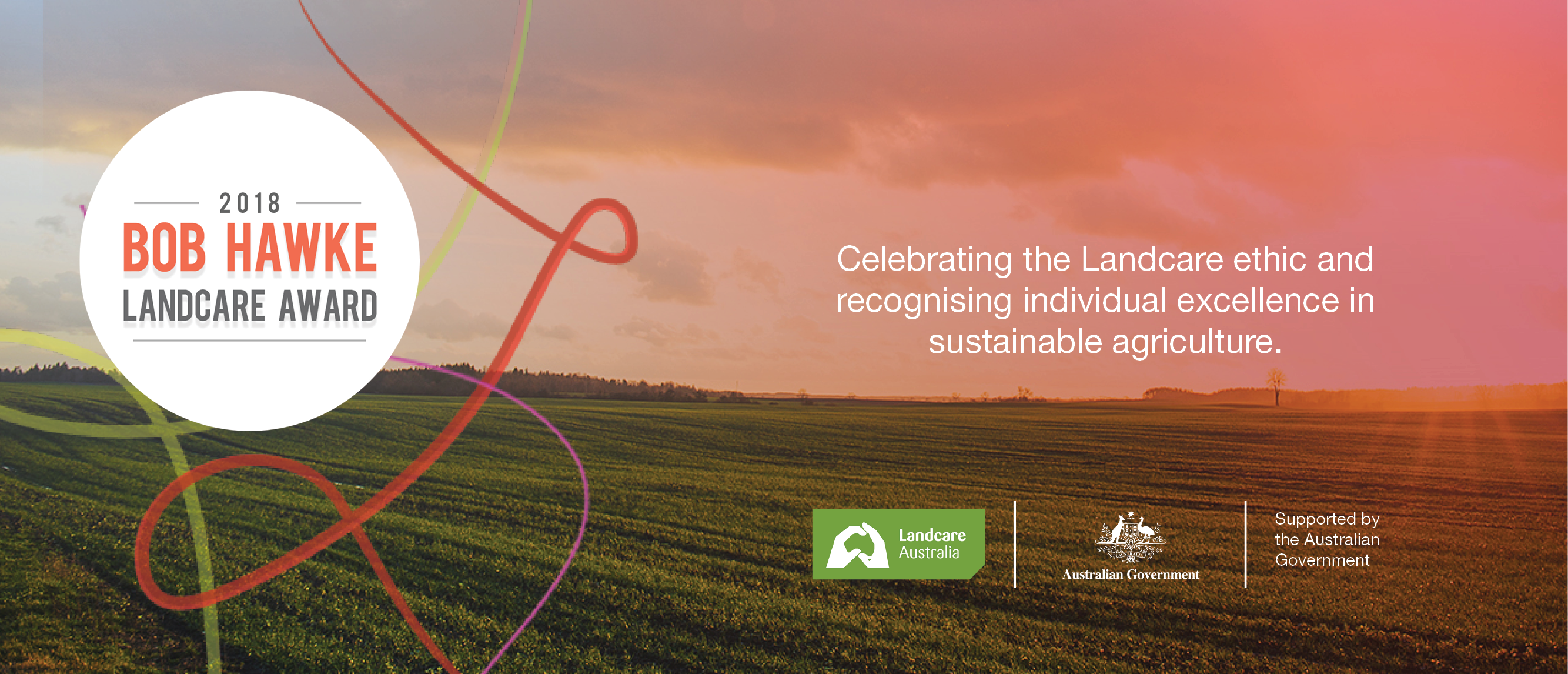 "I am very pleased to maintain an association with Landcare through this award, named in my honour. The Decade of Landcare initiative I declared in 1989 has now spanned well over two decades. This in itself highlights the need and willingness by community volunteers to continually raise awareness and participation in activities directed at protecting the environment and giving their continued support to ensure that the practice of sustainable farming remains paramount."
The Hon. RJL Hawke AC
The Bob Hawke Landcare Award acknowledges an individual who has demonstrated a remarkable commitment to caring for the land; champions better practices; and gives their time to share knowledge with others so that they too can prosper.
Esteemed Queensland conservationist and farmer, Stephen Burgess, won the coveted Bob Hawke Landcare Award in 2016. Stephen has run Wurraglen Nature Refuge in Dagun, Queensland for nearly 20 years, developing the property which combines sustainable market farming and light grazing.
In 2014 the Bob Hawke Landcare Awards was presented to Colin Seis, who is known as the pioneer of 'Pasture Cropping'. Colin has fine–tuned and improved the technique on Winona, his 2000-acre property in the central tablelands of NSW.
In 2012 the first Bob Hawke Landcare Award was presented to Lynne Strong of Jamberoo, New South Wales who was recognised for her commitment, passion and leadership in sustainable agriculture through her award-winning dairy enterprise, Clover Hill Dairies.
The Bob Hawke Landcare Award is an initiative of the Department of Agriculture and Water Resources. Nominations will open soon for the 2018 Bob Hawke Landcare Award.