MEET THE FINALISTS
Meet the three finalists for the prestigious 2022 Bob Hawke Landcare Award today- all outstanding leaders and innovators in a diverse range of landcare projects:
Dr Mary Retallack (SA)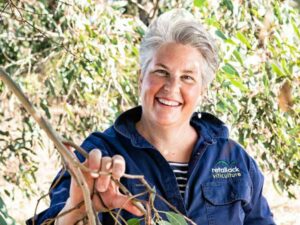 Dr Mary Retallack has dedicated her life to the pursuit of environmental stewardship by sharing the practical skills needed to employ ecological restoration in vineyards throughout Australia. As an experienced agroecologist, scientist, and third-generation viticulturist, Dr Retallack has pioneered the use of native insectary plants in and around production systems and currently runs the National Landcare Smart Farms Small Grants funded EcoVineyards program, in collaboration with the Wine Grape Council of SA and more than 60 partnering organisations. Launched in SA, the highly successful program has recently received funding from Wine Australia to roll out a National EcoVineyards Program and is actively influencing the wine growing practices of more than 6,000 grape growers that collectively manage more than 146,000 hectares of wine grapes throughout Australia.
Bruce Maynard (NSW)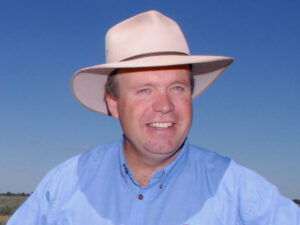 Bruce Maynard is an agricultural innovator and inventor of the No Kill Cropping System, a unique, revolutionary technique that relies on the retention of full grassland functions resulting in the consumption of almost no external inputs. Mr Maynard's extensive experience and passion for sustainable agriculture and landcare has led him to share his knowledge and skills with farmers and landcarers across Australia and form the Constructive Farming Cooperative, a group of farmers and researchers committed to extending the application of regenerative agricultural techniques. In addition, his strong commitment to animal welfare has also led him to develop the Stress Free Stockmanship competencies, and pioneer a new field of animal behavioural science called Self Herding alongside Dr Dean Revell.
Geoff Bassett (NSW)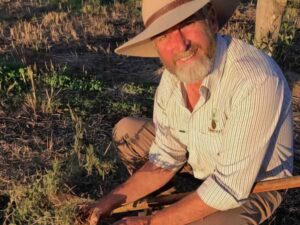 Geoff Bassett is a nationally recognised specialist in regenerative agriculture and soil health and the founder of Farm Mojo, where he supports broad acre farmers across Australia to transition from contemporary chemical usage to working with natural systems. A professional farmer for over 40 years, Mr Bassett champions enhancing on-farm soil fertility through mineral balancing, microbiology, carbon sequestration and promoting biodiversity to increase net profitability and ensure long term environmental resilience to climate change. Passionate about providing achievable solutions to complex problems and improving economic and environmental outcomes in rural communities, Mr Bassett has worked extensively with Landcare groups across Australia for the last 35 years and is a project leader and research collaborator with The Carbon Farm and Southern Cross University.
THE BOB HAWKE LANDCARE AWARD
The 2022 Bob Hawke Landcare Award winner will be announced on August 24, 2022 at the 2022 National Landcare Awards.
The Bob Hawke Landcare Award is prestigious, national award that publicly recognises an individual involved in championing landcare and who inspires others to take action on their own property or as part of their involvement in a landcare group.
The Bob Hawke Landcare Award is open to individuals who have demonstrated a commitment to natural resource management and sustainable agriculture through being a landcare champion, a remarkable leader and a sustainable farm practice innovator.
The Bob Hawke Landcare Award acknowledges the role that former Australian Prime Minister, the Hon. Bob Hawke AC, played in elevating landcare from a grass-roots community initiative to a national movement with bi-partisan government support that endures today.
The Bob Hawke Landcare Award recipient will be awarded a prize package to the value of $50,000 for further development of their knowledge and skills in sustainable land management to enable an even stronger contribution to landcare. The award recipient will be required to submit a project proposal in 300 words or less outlining how they plan to spend the prize money to champion landcare and share knowledge about sustainable agriculture practices with others including landholders, farmers and communities.
To be eligible for the award, nominees must be an individual, an Australian citizen and actively involved in Landcare and natural resource management or sustainable agriculture. All award nominations will be assessed by an independent advisory panel, including representatives who have experience in sustainable farming practices, natural resource management, community and Indigenous perspectives.
The 2022 Bob Hawke Landcare Award will be presented at the 2022 National Landcare Awards gala dinner in Sydney on Wednesday 24 August, 2022.
The Bob Hawke Landcare Award is funded by the Australian Government's National Landcare Program. Landcare Australia Limited administers the Bob Hawke Landcare Award on behalf of the Australian Government.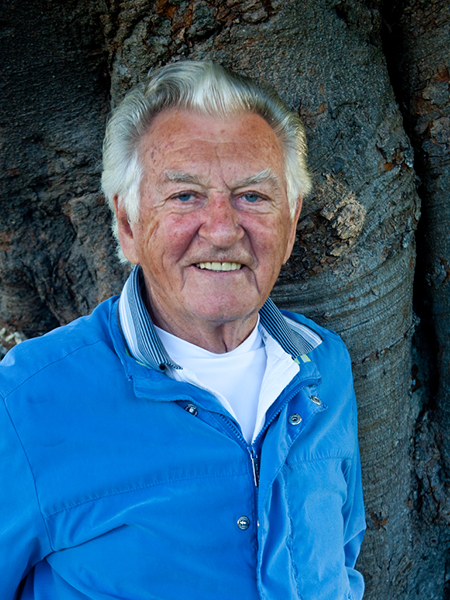 "I am very pleased to maintain an association with Landcare through this award, named in my honour. The Decade of Landcare initiative I declared in 1989 has now spanned well over three decades. This in itself highlights the need and willingness by community volunteers to continually raise awareness and participation in activities directed at protecting the environment and giving their continued support to ensure that the practice of sustainable farming remains paramount."
The former Australian Prime Minister, the Hon. RJL Hawke AC.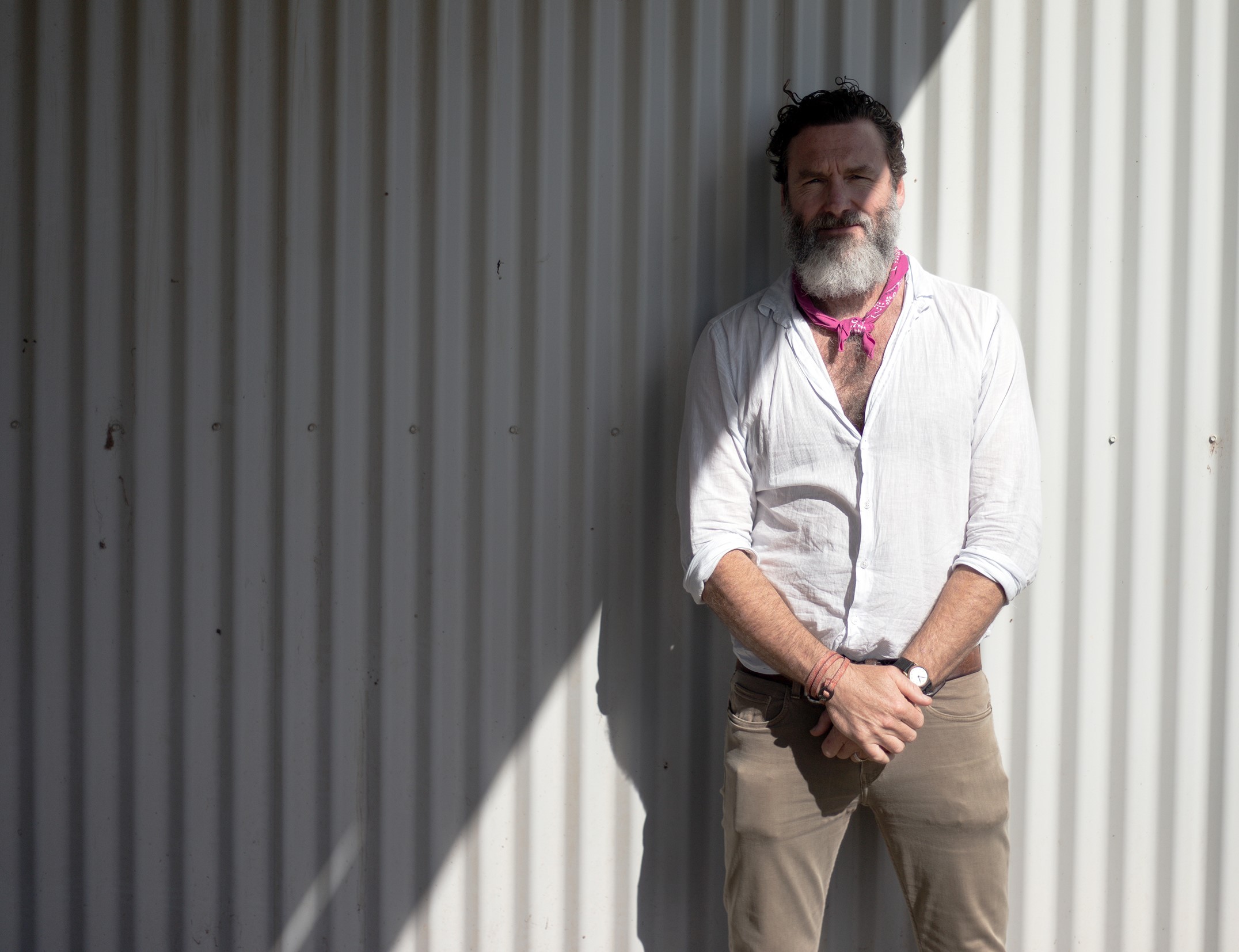 Charlie Arnott, NSW Charlie is a biodynamic farmer and grazier, who practices; regenerative farming, organic, biodynamic and holistic grazing principles on his 5000 acre mixed farming property, Hanaminno, at Boorowa, NSW. Charlie has won several agricultural industry awards for leadership, resource management and conservation. He has been an active Landcarer since the inception of the Landcare movement in 1989, with previous roles in all levels of Landcare, from district groups to the Sustainable Farming ambassador for Landcare Australia. He is passionate about growing clean healthy meat, which he sells direct to customers and butchers under his brand Charlie Arnott Natural Grass Fed Meat.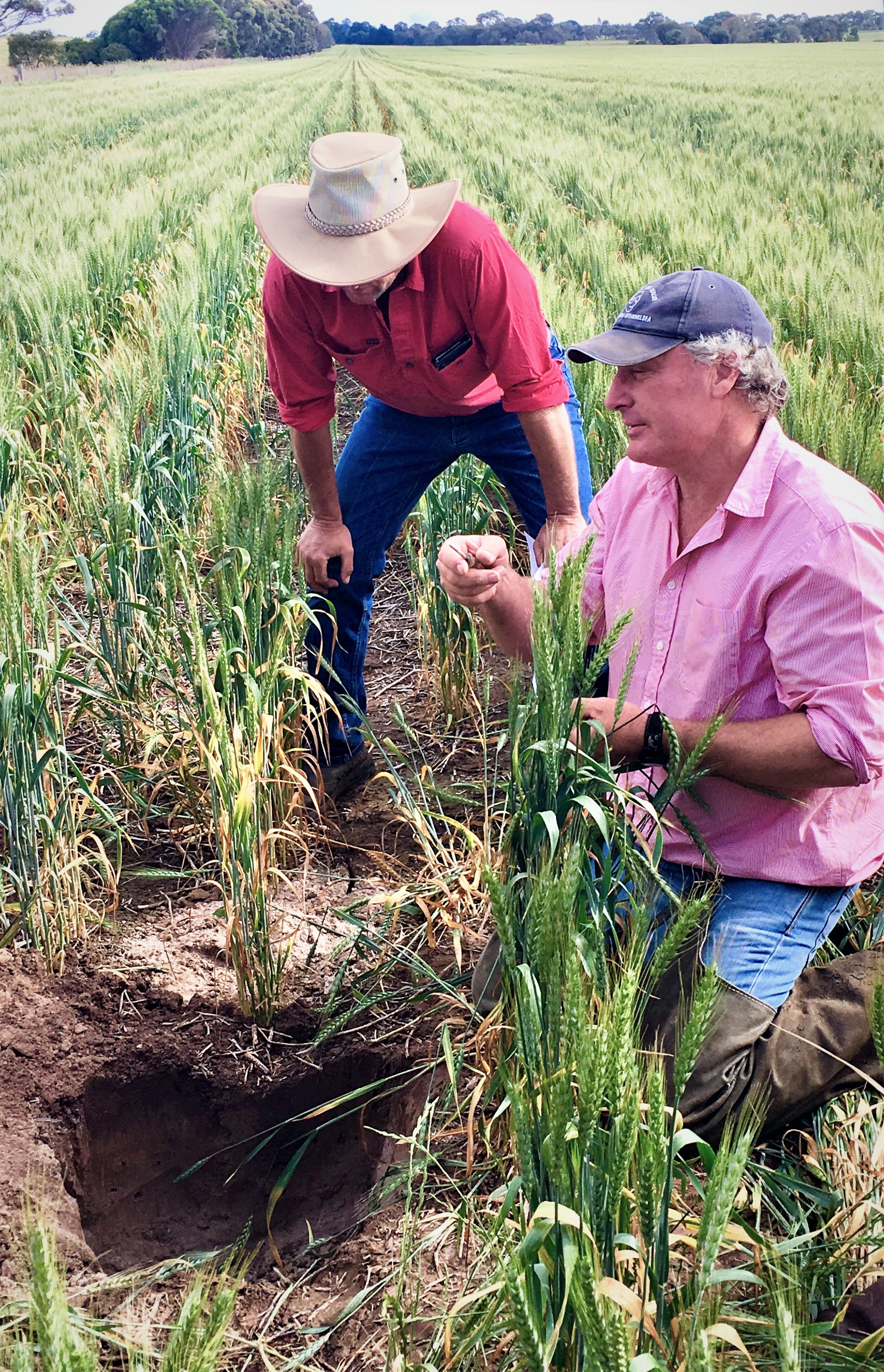 Simon Falkiner, VIC Simon's 600-acre mixed-enterprise family farm at Freshwater Creek produces meat merinos, cereals and oilseed crops, while prioritising farming techniques that preserve the land's biodiversity. Simon's focus on maintaining soil health and his integrated pest and grazing management has made him a leading advocate for best-practice Landcare. His farm has hosted long-term trials, testing everything from soil acidification and biology, to pasture cover and cropping. He's also undertaken extensive riparian restoration along Thompsons Creek to protect remnant vegetation, and assisted in monitoring the threatened Yarra pygmy perch and growling grass frog.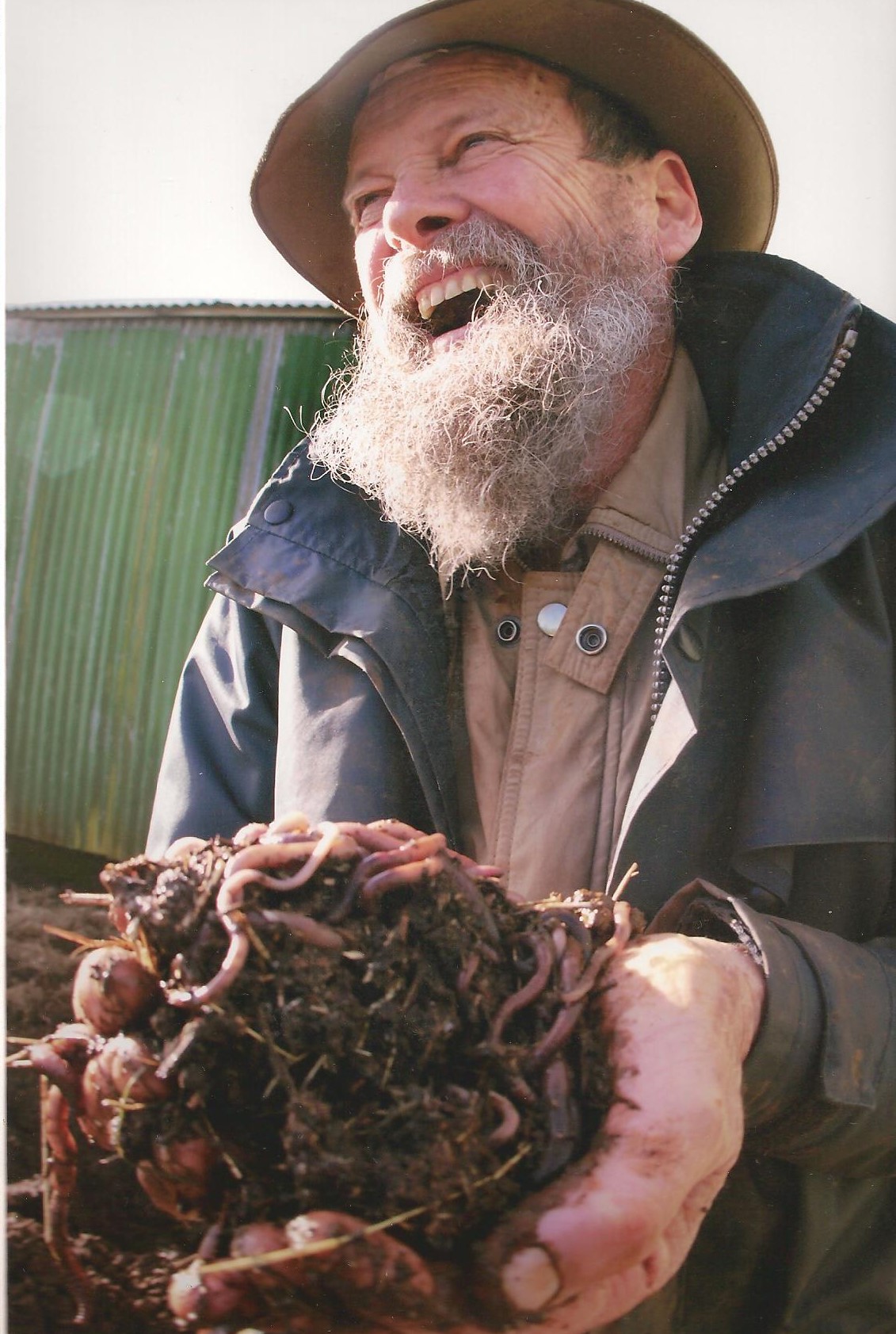 Dr Graeme Stevenson, TAS Dr Graeme Stevenson, from Somerset Tasmania has 55 years of agricultural experience running his family farm as a farm labourer and manager, through his tertiary agricultural education, dairy extension and research, as an agricultural consultant and rural journalist. He has worked with Tasmanian dung beetles and agricultural earthworms in soil management since 1988. Graeme is a volunteer with the Elliott and Wynyard Landcare groups since 1993, as well as Somerset and Camdale Coastcare, Burnie Farmers Market and Tasmanian Organic groups. He has initiated and managed 27 Landcare/organic farming projects attracting $1.4m in grants majoring in on-ground works. Under the pseudonym of Dr Spluttergrunt, Graeme has acted out his 'soil care' presentation to over 60 schools. He has  20 years of applied research into organic and biological agriculture as sustainable farming.